Alberto Pinto, Designer of worldwide famous interiors
He is known for his magnificient and sumptuous interior decors, full of luxuriance & worthy of the High Decoration. Alberto Pinto is indeed one of the greatest french Decorators of the 20th century. His interiors are a mix between the most baroque & the purest designs. This designer has always loved challenges and has always been entrusted with gigantic spaces. 
Moure / Studio likes this luxurious atmosphere, but also this openness that allowed this creator to impose itself in a very natural way in his field.
The play of volumes and the abundance of objects in its interiors of palaces or Parisian mansions give an atypical side to this limitless universe. We love this refined side of detail that Alberto Pinto strove to put into his projects by working with the best craftsmen.
To go further RDV Here.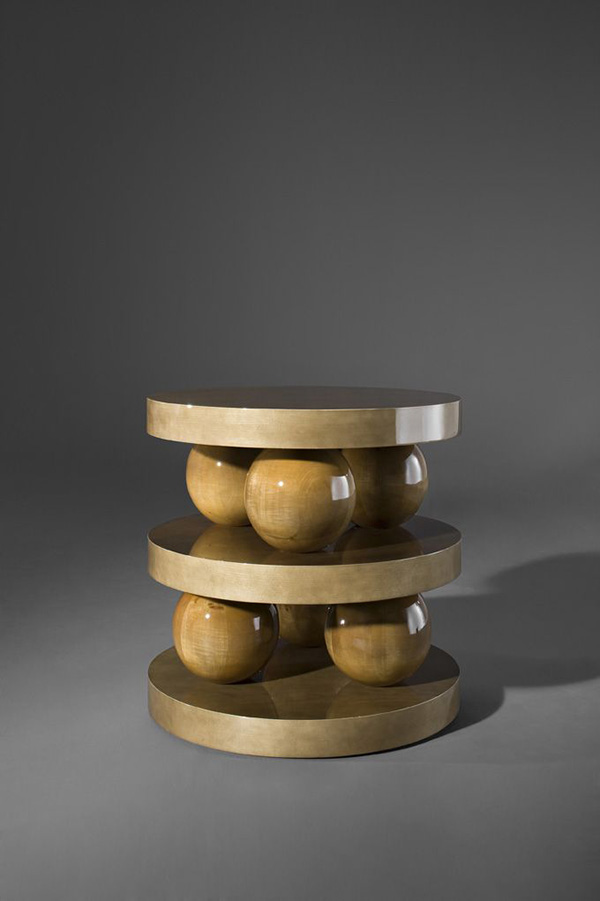 Recife Side Table by Alberto Pinto
Table d'appoint Recife by Alberto Pinto
On le connaît pour ces aménagements d'intérieurs grandioses et somptueux, pleins de luxuriance digne de la Haute Décoration. C'est en effet l'un des plus grands décorateurs français du 20ème  siècle, vous l'aurez deviné il s'agit de Alberto Pinto. Ses intérieurs sont le reflet d'un métissage allant du plus baroque au plus pur. Ce décorateur a toujours aimé les défis et s'est toujours vu confier des espaces gigantesques dans lesquels il se jouait des styles à différentes époques.
Moure / Studio aime cette ambiance luxueuse, mais également cette ouverture d'esprit qui a permis à ce créateur de s'imposer de manière très naturelle dans son domaine.  
Le jeu des volumes et l'abondance des objets dans ses intérieurs de palais ou d'hôtels particuliers parisiens donnent un côté atypique à cet univers sans limite. Nous aimons ce côté raffiné du détail qu'Alberto Pinto s'efforçait d'inscrire dans ses projets en travaillant avec les meilleurs artisans.
Pour aller plus loin RDV ici.